What Is Reputation Management?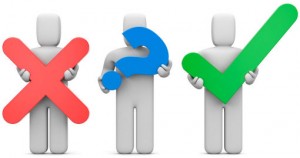 As a business owner, you work extremely hard every day to provide the best product or service you can for your customers. You strive to provide value with every sale, you go the extra mile in customer service – but suddenly the calls and sales stop seemingly out of the blue.
The truth is, this happens to many businesses every day and the reason is simple: a few negative reviews have shown up online about the business and it has put the reliability and credibility of the business in doubt. As a result the business is losing customers and generating less revenue. Fortunately, though, you can find a digital marketing agency in Sydney that offers reputation management to take care of the problem.
What exactly is reputation management?
Reputation management is the process of putting your business profile in the most positive light possible when users see you online. This means having high ratings and reviews, no negative articles on the front page of search engines, and ultimately building trust back into your online presence.
According to a Nielsen Global Trust survey, 7 out of every 10 buyers trust online reviews, even anonymous ones, and weigh those reviews in purchasing decisions. Your local reputation is one of the most important factors your buyers consider before making a purchase.
Without reputation management, your SEO company could drive thousands of new prospects to your online presence but your negative reviews could be preventing those prospects from converting. Getting Reputation Management in Sydney will help amplify any other marketing channels your digital agency is currently working on (from SEO and social media management to PPC campaigns).
Proper Reputation Management in Sydney is Crucial
One of the most important things to remember about reputation management in Sydney is that it must be done correctly with 'white hat' methods. Creating fake reviews to bolster your online presence puts you in precarious legal situations and will ultimately be uncovered, leaving your reputation in a worse situation than it was.
When hiring a digital agency or SEO company in Sydney, make sure they not only have the SEO talent to rank positive reviews and articles at the top of the search engines, be certain that they only use real, verifiable testimonials and reviews to increase your ratings.
Need Reputation Management for your company?
At Digital Presence Solutions we have over 20 years of combined experience in SEO, digital marketing, and reputation management. We take all of our clients business as serious as if they were our own and use cutting edge technology and industry best-prices to not only push negative information about your company off the first pages of search engines, but increase your ratings and online reputation. If you want to keep your company's reputation as high as possible and establish long-lasting trust with your prospects, contact us today!