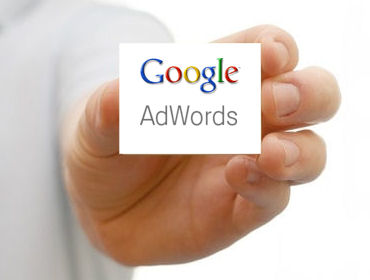 Google Adwords is one of the easiest and cost-effective ways of kickstarting online marketing campaigns. It's also one of the most overlooked and under-utlizied options for small to mid-sized business owners.
That's because most smaller business owners think that Adwords is something only larger brands with endless marketing budgets can take advantage of. The good news is – that's not the case. Google Adwords is available to businesses of any size and offers a substantial ROI.
Here's an overview of the top benefits of Google Adwords and why should every small to mid-sized businesses include it in their marketing arsenal.
Little To No Initial Investment – The most attractive thing about Google Adwords for businesses on a limited marketing budget is that there is little to no initial investment to get an Adwords campaign started. Business owners decide upfront how much they want to dedicate to the campaign, whether it be $10 or $10,000. The account is only billed when someone clicks the brand's ad and only then is the initial investment even used.
Complete Budget Control – Google Adwords puts business owners in complete control of their campaigns by allowing them to choose how much to pay per click received and exactly how much money to devote to the campaign. Once the initial investment has been exhausted, the campaign ends and no further charges are incurred. Additionally, campaigns can be started and stopped at any time without penalty.
Instant, Targeted Traffic – Even the best planned SEO campaigns can take a couple of months to do their magic and drive traffic to a website. With Google Adwords, traffic increases almost instantly because the ads give search engine users a visual aide to follow instead of just a text link at the top of the results page. The visual aide piques their interest and gives them more incentive to click. Google Adwords also allows businesses to target local traffic as well, including the option to use different ads and keywords for different demographics in the same campaign.
Versatility – Google Adwords is a powerful marketing tool that can be used alone or in conjunction with other SEO tactics. Campaigns are easy to start, easy to maintain and mesh seamlessly with on-site and off-site SEO efforts. Used alone, Google Adwords provides powerful insight into keyword effectiveness and search frequency so that websites can be tailored accordingly for maximum results.
Real-Time Tracking – As previously mentioned, it may take several months to see the results of on-site and off-site SEO efforts. Google Adwords provides a real-time window into the performance of current campaigns so that keywords can be tweaked as needed for optimum results. Real-time tracking also allows business owners to see their ROI, which is important for staying on target with their marketing budgets.
At Digital Presence Solutions, we have Certified Adwords Professional that can assist you in kick starting or elevating your Adwords campaign to the next level. Contact us now and speak to one of our experts.