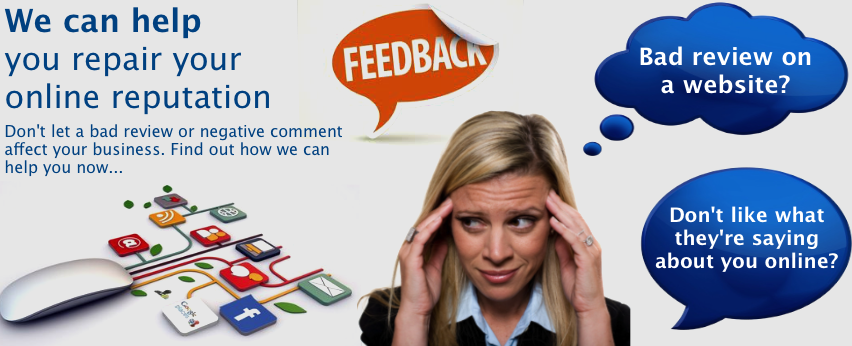 A wise man knows that you can't please everyone, but a wise businessman knows that you should try.
So you consult with a highly recommended web design firm about creating a website that is professional, easy to navigate and reflects well upon your brand. You pay a SEO firm to optimize your new website by creating quality content, researching relevant keywords and spearheading your very first online marketing campaign.
The results were better than you could have ever dreamed of. The traffic is flowing to your website, your sales are through the roof and the return on your initial investment is phenomenal. Your customers are leaving all kinds of positive feedback, praising you for providing them with such wonderful service and promising to refer everyone they know to you. While it's true that word of mouth advertising can be one of the best ways to attract customers, it's also one of the quickest ways to ruin a business as well.
Confused? Allow us to explain.
When customers are pleased with the service you provide them, they are sure to tell a couple of people about their experience. Once their interest has been piqued, those people will be curious to try your service as well. If, for some unforeseeable circumstance, a customer is not pleased with the service you provided, they are sure to tell not just a couple of people – but anyone who will listen.
Thanks to the Internet and websites that cater to disgruntled customers, their computer is their podium and they are not afraid to use it. Repeatedly. Over and over. Until your sparkling reputation is tarnished, stained and dragged through the mud time and time again, from one consumer outlet to another. And the next. Until the only search engine results that mention your name at all are the very ones that provided the mudslinging platforms to begin with. Your website is buried under page after page after page of complaints – never to be seen again.
Don't worry. We can fix it.
Our team of reputation management professionals take a swift, multifaceted approach to
 Investigate the offensive information and the platform where it appears and devise a plan to circumvent its negative effects
Create positive feedback about your brand on a multi-level scale that includes blogs, forums and social media networks
Optimize the positive commentary we create in a way that not only outranks the offensive feedback, but increases your website's visibility within the search engines as well
Then, once we have re-established the integrity of your brand and secured your website's high search engine placement once more, our team will continue to monitor your website's data to ensure that the negative feedback doesn't rear its ugly head again or further jeopardize your ranking.
If your website is experiencing the adverse effects of negative feedback, contact our reputation management specialists today to create your personalized plan of action.